Our Mares
In Aalter, our mares enjoy green spaces!
Our foals are mostly born in the field and stay the first six months with their mum's outside.
New borns
This year, in springtime, 4 adorable foals were born.
We will keep you posted!
OX VIEW HEATHER
Mare Bay 2005
Breeder G. Ferguson, Foxford, Co Mayo, Eire
COOLVUCK GIRL
Mare Grey 2008
Breeder Mr A. Collins Coolvuck Ballykeeren, Eire
FINNDEX WESTLAND
Mare Grey 2006 CPS
Breeder A.C. Smits, Poeldijk, Netherlands
BLACKWOODLAND DAISY
Mare Grey 2006
Breeder: A & J Linden, Firmount Clane, co Kildare, Eire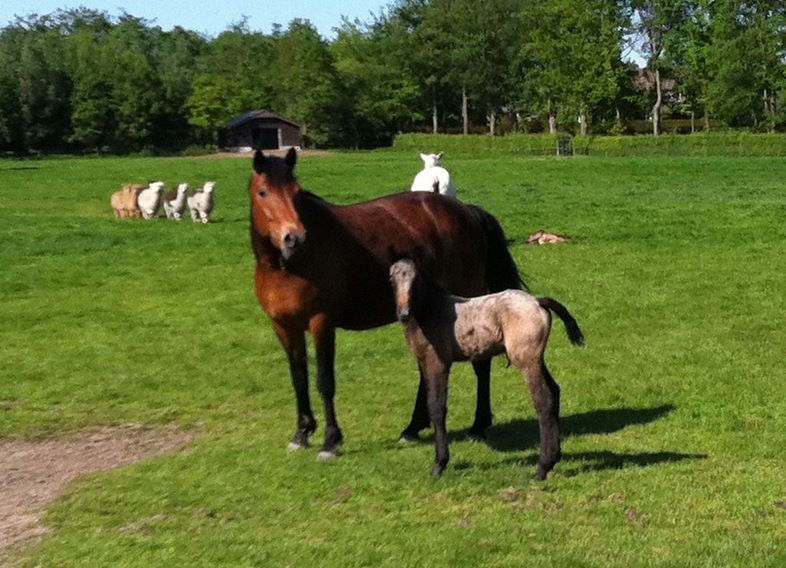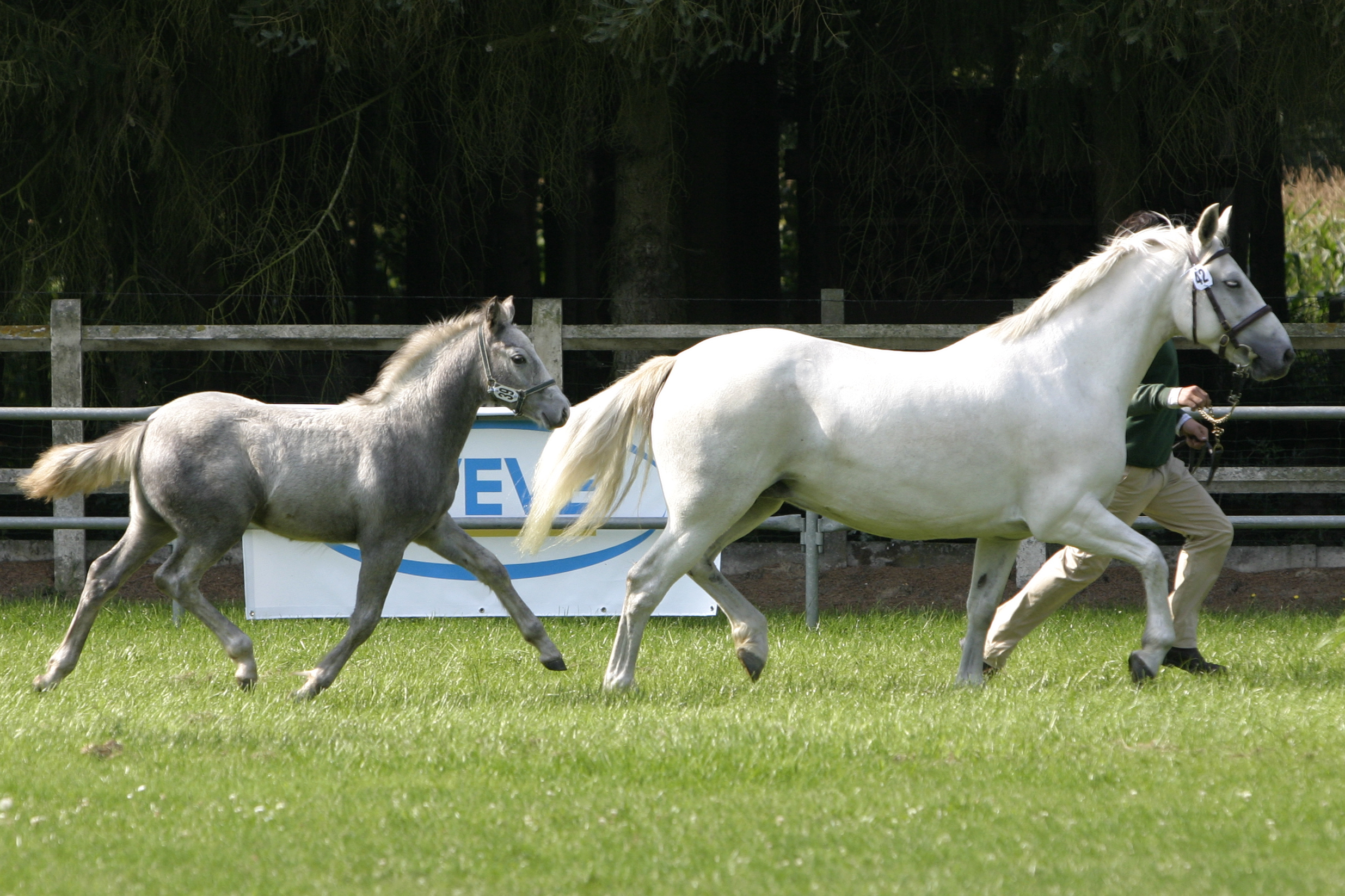 Did you know?
Our oldest mare is called Miss Daisy. She had more than 20 foals in Aalter. She's actually enjoying her retirement in Aalter.